Lange Sports is a sports sponsorship management company that specialises in connecting brands with appropriate properties to maximise brand reach across various consumer touch points.
We pride ourselves on our professionalism in delivering a measurable return on investment to our clients
We bring experience, vision and know-how to our clients and offer a 360-degree approach to managing their sponsorship, right from the initiation phase through to the fine-tuning phase.
At Lange Sports we pride ourselves on our professionalism in delivering a measurable return on investment to our clients, ensuring they reap the benefits through our proactivity and planning.
Since 2009, Lange Sports has taken on major corporate brands as well as emerging niche brands and given them relevant platforms from which to deliver brand awareness, increased business in new markets, corporate hospitality opportunities and corporate team-building opportunities.
Using professional road cycling as our foundation, we have now branched out into mountain biking and corporate cycling getaways and are currently exploring expansion into other popular endurance sports.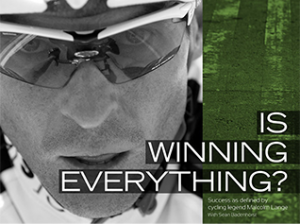 IS WINNING EVERYTHING? – MALCOLM LANGE
ANDREW MCLEAN
Medscheme
Malcom from a very young age was a determined cyclist with a formidable turn of speed. For me, achieving success or winning is about attention to detail.  There are a lot of great cyclist on every start line, some possibly a lot more talented than me or you. However, at the end of the day you have all trained hard, shown discipline and commitment.  It the attention to detail that often makes the difference.
Malcolm's attention to detail is exceptional.
The team's many wins are the end result of thorough preparation, a clear strategy, and a flawless execution of that strategy. Malcolm also has the maturity to put his own ego aside, put the team first, and leave the member of the team to do what they do best.  Malcolm has consistently set himself the highest standards and stretch goals.  With passion, determination, sheer guts and hard work, he has achieved, and continues to achieve the goals he has set for himself and the team.  In the process he has become a legend and is proving himself an astute strategist and leader as well. – Andre Meyer – CEO

DAVID BELLAIRS
Success in life and in business can be measured in so many ways, but the reality is almost all the time  – hard work. Malcolm achieved success and satisfaction in his career as a professional bike rider, this was not done without a tremendous amount of sacrifice and dedication the same principle follows that if one is to achieve success and satisfaction one must invest the time and energy to achieve.
"Our company is committed to cycling because it promotes healthy living and provides a growing number of enthusiasts with an ideal work-fitness balance" – Johan Dekker – Solutions MD