NEW-LOOK TEAM DSV TAKES AIM AT 2021 SUCCESS
As elite sport seeks to regain stability after a tumultuous Covid-19-affected year, South African sports sponsorship management company, Lange Sports, is adjusting its focus for 2021 with a new-look team and objectives with Team DSV, it's professional men's mountain bike racing team.
With the growing popularity of gravel road races in South Africa, Lange Sports, with the continued backing of title sponsor DSV, has adjusted it's 2021 goals to incorporate this shift and has signed two new riders that will be able to challenge for podiums in both gravel racing and traditional mountain bike marathon and stage racing.
Nicol Carstens and Jacques Janse van Rensburg will make up Team DSV for 2021. It's a blend of youth and experience as well as mountain biking and road cycling pedigree, ideal for the altered events landscape.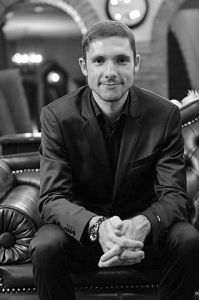 Jacques Janse van Rensburg brings a huge amount of international racing experience to Team DSV for 2021.
"Thanks to DSV and our other sponsors for their support during an incredibly tough year we are able to not only complete 2020 as a racing team, but also look forward to the future with fresh faces in the form of Nicol and Jacques," said Malcom Lange of Lange Sports.
DSV, https://www.za.dsv.com the leading supplier of logistics, transport and freight forwarding services in South Africa and Africa, has been committed to Lange Sports as the title sponsor of the pro mountain bike team for the past two years and as a co-sponsor prior to that.
"We got involved with the team as a co-sponsor initially, as UTi. When DSV, a global brand, acquired our business it made sense to build brand awareness in South Africa by becoming the title sponsor of the Lange Sports racing team. We invested in a three-year commitment starting in 2019 and we have no intention of changing that, despite a year with very little racing," said Anthony Diack, Managing Director of DSV Healthcare.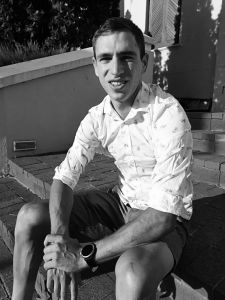 Team DSV is looking forward to helping Nicol Carstens achieve his potential in 2021.
We need people that understand and buy logistics services to know who we areand what we do. With its high LSM and large percentage of business decision-makers, the mountain bike market in South Africa is an ideal platform to create that brand awareness and it's certainly been a success for us so far.
"We are looking forward to Nicol and Jacques continuing with the momentum created by Arno and Gert and are excited to see the team's performances in both mountain bike and gravel races next year. DSV also supports a development project called Leadout, which we hope to invest more into in 2021," added Diack.
"In his short racing career, Nicol has delivered some impressive results in UCI-rated races. This is a good indication of what he is capable of with the right support and guidance. We are excited to be able to back him as he continues to develop and achieve his potential. Jacques on the hand is one of the most internationally experienced cyclists this country has produced and we look forward to supporting him in his return to the top of mountain bike racing in South Africa," explained Lange.
Carstens has been a member of the Imbuko Giant team for the past two years where his highlights include finishing second in the African Team competition at the 2019 Absa Cape Epic, third at the 2019 Momentum Attakwas Extreme and two stage wins at the 2019 Momentum Cape Pioneer Trek, all three UCI-graded events.
"I'm super excited to be teaming up with Jacques as Team DSV in 2021. With his wealth of international stage-racing experience there is so much I can learn from him. I believe we have a similar riding style which should help us complement each other.," said Carstens, who lives in Rawsonville near Paarl.
"My strength is endurance. The longer and harder the race gets, the better I seem to perform. Being strong at the finish of a long race is always an advantage and hopefully I can use that to achieve our Team DSV objectives for 2021," added Carstens.
The team will contest all the major one-day and multi-stage mountain bike races in South Africa in 2021, including the Attakwas Extreme, Momentum Tankwa Trek, Absa Cape Epic, KAP sani2c, FNB Wines2Whales and the Cape Pioneer Trek. The South African Marathon Championships in Paarl in late February will also be a high priority event. Nicol and Janse van Rensburg will also contest high profile gravel races such as Race to the Sea and Race to the Sun, as well some road races.
"Our main goal as Team DSV for 2021 is to win the African Jersey at the Absa Cape Epic. For all the other major races our goal is to finish on the podium," said Pretoria-based Janse van Rensburg, who in 2020 made the switch back to mountain biking after road racing on the UCI WorldTour circuit for eight years.
From 2014 until 2019 he raced for the Dimension Data/MTN Qhubeka team and completed six Grand Tours, including one Tour de France, two editions of the Giro d'Italia and three editions of the Vuelta Espana. Prior to that the climbing ace raced as a pro mountain biker in South Africa, finishing 19th at the 2007 Absa Cape Epic as a 19-year-old, so he's returned to his racing roots and is optimistic about what next year will bring.
"I'm excited and grateful to DSV and Lange Sports to be given the chance to race full time for another year. Unfortunately, 2020 didn't work out well from a racing perspective with my current team, First Move, due to so many major races being cancelled. I'm eager to team up with Nicol in the stage races. I feel we can learn a lot from each other. We also share the same coach, Barry Austin, which is useful," added Janse van Rensburg.
"I would like thank our current team members, Arno du Toit and Gert Heyns for their commitment over the past few years and wish them well in their next respective chapters," said Lange.
Information and communications technology company, iOCO https://ioco.tech will continue to be Team DSV's co-sponsor in 2021. The team will continue to race on Norco bikes https://www.norco.com fitted with DT Swiss suspension forks and Michelin tyres; will be protected by 100% eyewear, and dressed in Enjoy racewear and Sox socks. The riders will be fuelled by Powerbar. Additional support will be provided by Compendium Insurance Group, Gazebo World, South Industries & Bené.
Follow Team DSV's progress on social media:
Twitter: @DSVProCycling
Instagram: @dsv_pro_cycling
Facebook: Lange Sports
For more information on Team DSV, contact Jackie Lange on jackie@langesports.co.za or 082 3222910.
Article By TREAD MAGAZINE